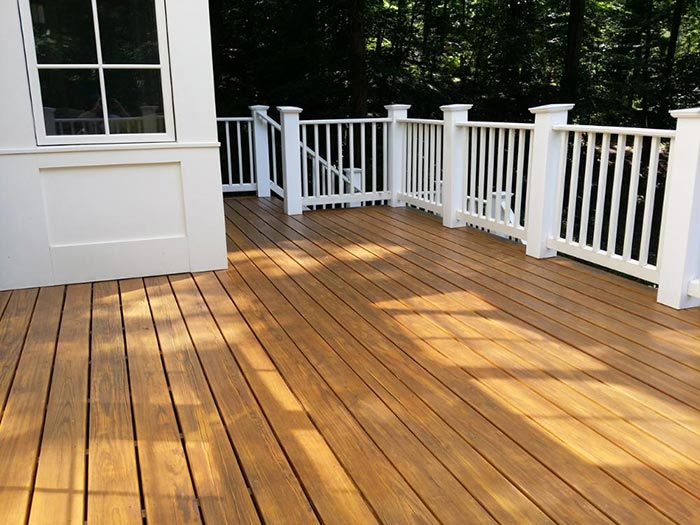 Spring has begun! This is an exciting time of year because it means that the yard can begin to be worked on, the house can get a good cleaning with windows open, and of course the best part is that you and the kids are not cooped up in the house. With so much going on to get your house all ready for warmer weather we want to give you some good spring cleaning tips. Wilson's Power Washing and Sealing is concerned about the health of a home and springtime is often the time that people make sure their home is in good condition. Being the leading team in washing homes and roofs we know the tell-tale signs of an unhealthy home.
Home Siding
Winter time can bring about high winds, snow, and rain. This can leave a residue on the siding of your home. Couple this with years of dirt, grime, and bugs and you've got yourself a nice dirt exterior. Not to mention that over the years mold and algae can begin to grow on the siding of your house as well. So the first thing to do this spring is to make an examination of the siding of your home. This is going to contribute to the overall health of your home knowing that you don't have anything growing on it. Once you've determined the condition of your home then you'll need to determine whether you need it cleaned. If there is relatively little dirt, then a good spray down from the hose is in order. However, if you've got a bit more than that going on then you'll want to call the professionals for a soft washing with an eco-friendly cleaner.
Roof and Gutters
Trees are bare and snow piles onto the roof of the home. This can make for a little bit of a mess on top of the home. On a cooler day when all the snow has melted away you'll want to inspect your roof. Pick up any debris as well as do an inspection to make sure that your sealants around the pipes don't have any holes or cracks in them. Additionally, you want to look to see if your roof is discolored or has algae growing on it. These are signs that you need it professionally cleaned. While you're working on the top of your home it is also advantageous to clean out your gutters to ensure that have good flow to your downspouts. If there isn't then it can cause bigger problems for your homes foundation.
Deck
We all love company over in the spring and summer time. We often sit outside taking in the beautiful warmer weather and enjoy good conversation with the ones that we love. As beautiful as they are wood decks require a lot of attention though because they are prone to warp, mold, rot, and decay. This means that it needs to be taken care of. When the snow melts from your deck and you've had the sun shining for a bit, go and look at your deck. You'll want to take note if the paint has start to chip away or if the stain has started to fade. When there are either of these then you'll want to take care of this right away. Spring brings a lot of light and shine. This is the perfect combination to cause warping in your wood. There are many ways to take care of this, you can rent a sander at your local hardwood store or have a professional power washing it and seal it.
Wilson's Power Washing and Sealing knows that maintaining a home can be hard and time consuming. We want to help in anyway that we can. We are your local power and soft washing company for your exterior home needs. Look around your home this spring and call us to schedule an estimate to have either your home, roof, or deck cleaned. Your home will no doubt look the best on the block!
By Wilson's Power Washing and Sealing 4-5-2018