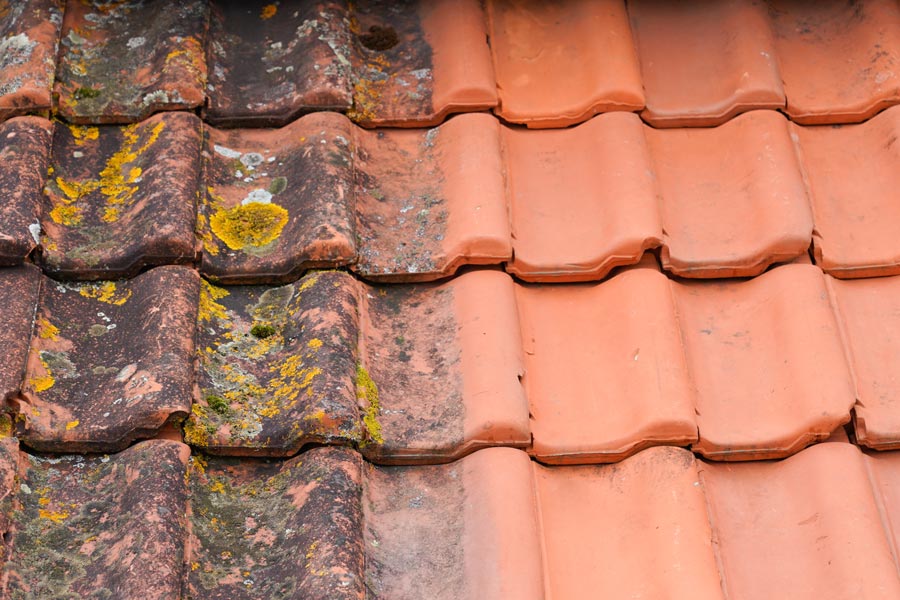 It's that time of year again! The temperature is warming up and the smell of Spring is in the air. No doubt we are all happy to feel the warmer weather again. With Spring here though it means that it is time to give our home a good cleaning. Most often we tend to focus only on cleaning the inside of our home. Cleaning the inside of your home is good and needed every spring but when was the last time you focused on cleaning the outside of your home?
Wilson's Power Washing and Sealing services parts of Maryland, Virginia, and Washington DC. We know that each of these places has high humidity percentages making the siding of homes a breeding ground for mold and mildew. Roofs in those conditions tend to grow algae, moss, and lichens causing your roof to have dark streaks and stains on it. So, don't just overlook the outside of your home. Here at Wilson's Power Washing and Sealing, we provide you with the essentials needed to give the outside of your home the care it deserves. Here are some of the services we provide:
Roof Cleaning – Pro-Washer believes in cleaning the right way. That means that we take care to ensure that everything we do is safe for people, animals, the environment, and the material being cleaned. For roof cleaning, we accomplish this by first using the lowest pressure possible. We accompany this low-pressure cleaning with bio-degradable and eco-friendly solutions to remove the staining and dark spots on your roof. Once applied we use our hot water soft washing rinsing tool. This method leaves your roof looking like new again with no damage to its integrity.
Home Siding – Whether you have dirt, grime, oil, graffiti, or mildew on your home it is no challenge for us here at Wilson's Power Washing and Sealing. We know that using extreme water pressure can cause damage to siding. We use the lowest pressure possible at just the temperature to get the job done right. In addition to using low water pressure, we also use different grades of cleaners that all bio-degradable and eco-friendly. This leaves your home looking spotless on the outside and you feeling good about your home again.
Driveway and Concrete – Whether you have oil spots, rust, or other stains on your driveway they are no challenge for us! We clean driveways, retaining walls, and brick pavers so whatever you may have, we've got you covered. We never use a higher pressure than needed. With concrete, we can use incredible hot temperatures if needed to remove stains. Our machines will go all the way up to 200 degrees Celsius or 392 degrees Fahrenheit. In addition to the hot temperatures our certified technicians know just what cleaning product to use for any stain you may have.
Deck Sealing – Decks are susceptible to damage from a great many things including mildew, algae, rot, insects, and the sun. Your deck is a place for your family and friends to meet together and enjoy the outdoors. If not maintained this prized area can become unsightly if not downright dangerous.Our service can restore wood to its rich, natural beauty. After we power wash your deck and allow it to dry, we then return to apply a professional-grade sealant thatwill provide protectionfor many years to come.
Cleaning the outside of your home is essential to its upkeep just like the rest of your home. It not only removes harmful contaminants but every one of these services will actually bring up the value of your home. It can increase its value by up to $15,000. So, don't hesitate to extend your spring cleaning to the outside of your home and make it look new again. Give Wilson's Power Washing and Sealing a call today or receive your free estimate here!
By Wilson's Power Washing and Sealing 4-16-2021