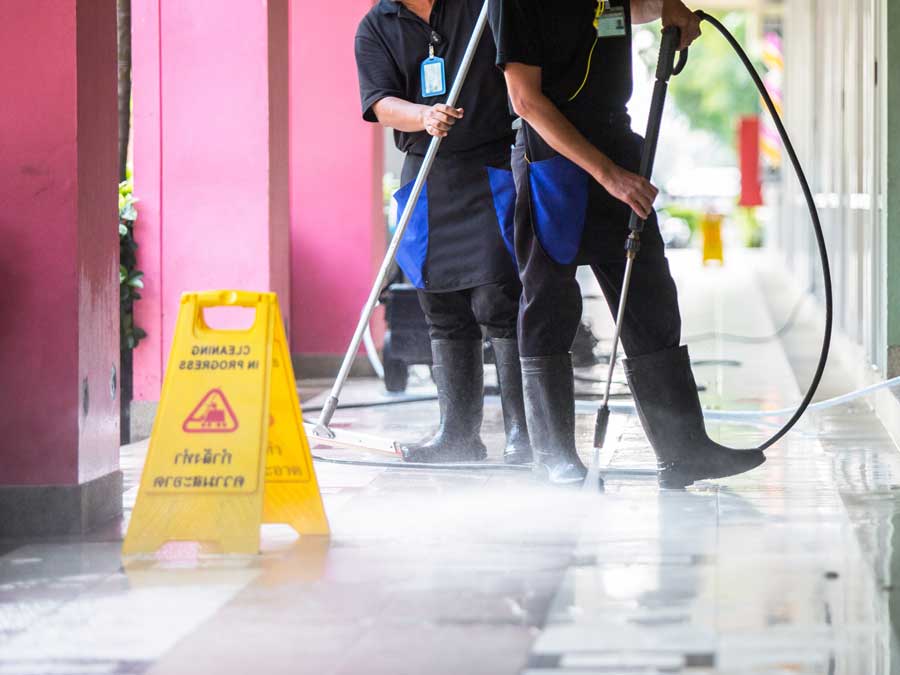 Sun, snow, graffiti, bird droppings, and more are all elements that your business' building faces on a day-to-day basis. At Wilson's Power Washing & Sealing we offer commercial services for businesses because we know why it can benefit them. Do you? If you are not sure you see the value of power washing your building regularly, allow us to share a few of the reasons that we think it is worthwhile.
Boost Curb Appeal
Probably one of the biggest reasons to power wash your business is to boost curb appeal. Not only does a clean building increase market value, but it also increases its value in the eyes of customers and business partners. A clean building is more inviting and looks professional and respectable. No doubt you offer quality services, whatever they may be, but if people never give you a chance because of the appearance of your building you could be losing out on business. Keeping a clean building is a simple solution.
Save Time
Cleaning a large commercial building is a huge undertaking. One that you as a busy business owner most likely do not have time for. It requires special equipment like scaffolding. Once you have gone through all the trouble of cleaning your building, no doubt you will be determined to keep it that way to not let your hard work go to waste. But that requires you to repeat this process on a regular basis. You can use your finite amount of time on more pressing business matters or even on relaxing if you simply let a professional clean your building for you.
Save Money
Keeping a clean building is not all superficial. Of course, it does look nice and tidy, but removing dirt and debris from the surface of your building also prolongs its life. If dirt and algae are allowed to remain on the exterior of a building for too long, they become almost impossible to remove. That leads to you having to repaint. As a business owner, you surely know how much an entire commercial building having painted can cost. On the other hand, having it regularly power washed is a small fee in comparison.
Wilson's Power Washing & Sealing would love to be a part of your maintenance routine. We have all the right equipment and know how to clean your building thoroughly without damaging it. If you are ready to get started, give us a call today!
By Wilson's Power Washing and Sealing 2-16-2021