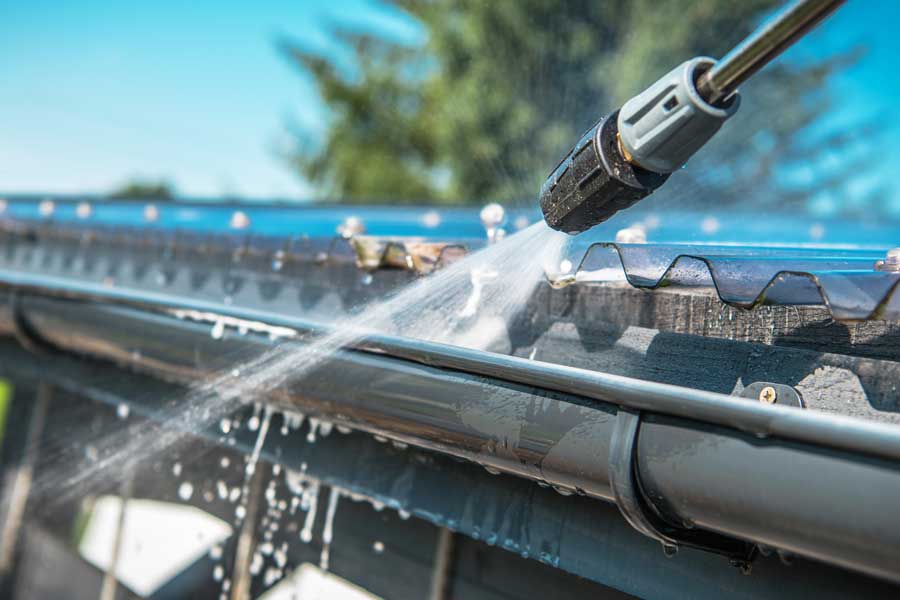 Every year, when the seasons change, most of the trees lose their leaves. Usually, most of them fall harmlessly to the ground. However, there are always a few leaves that make their way into your gutters. Leaving them there is just asking for problems. A clogged gutter is just as bad as not having a gutter at all. Your gutters work hard to divert water away from your siding, windows, and foundation. Allowing water to pool around these areas can cause serious damage that is expensive to repair. So, cleaning them out is of the utmost importance. A power washer can make short work of those fallen leaves.
Why Power Washing Your Gutters Is the Right Move for Fall
Power washers use pressurized water to clear areas of dirt and debris. Instead of doing everything by hand, using the power of water can be a great way to remove clogs from gutters.
Spraying the leaves out of your gutters is easy too. Just climb up a ladder so you can work from a good angle. Then gently push the leaves down the gutter.
Once they're in a good pile, you can pull them out. Or you could use the pressure washer to knock them down. Compared to other methods, this is a lot easier. Plus it usually takes a lot less time.
Contact Us for All Your Power Washing Needs
Not every homeowner feels comfortable climbing up a ladder. For that matter, not everybody knows how to operate a pressure washer. If used incorrectly, a power washer can cause damage to your property. If you'd like to hire someone to do the work for you, contact us for an estimate. Our trained technicians know the proper pressure settings for different surfaces, so you can rest assured that we will leave your gutters clean, clear, and intact.
By Wilson's Power Washing and Sealing 10-20-2021