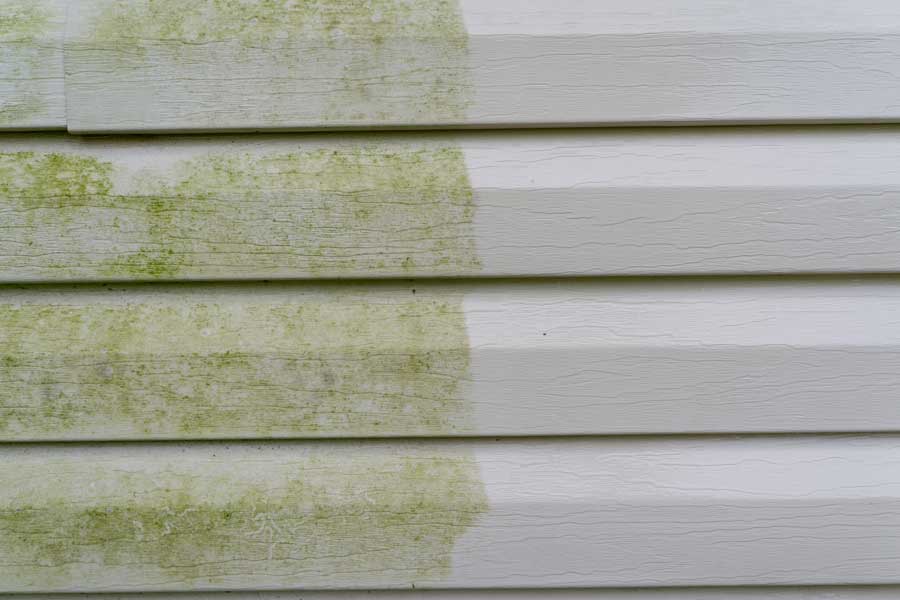 It is extremely common to see green matter growing on the roofs, decks, and siding of properties, especially here in Virginia. It is likely that this green matter can be identified as either mold or algae. Unfortunately, neither of these materials are beneficial to have on your home. If you want to know just how you can identify one from the other and how to remove them, keep reading.
Mold
Mold is a fungus. It thrives in dark, damp conditions like the undersides of shingles and siding. It produces by means of spores and does so rather quickly. It can weaken the materials it grows on and many experience unwanted side effects when exposed to it for long periods of time. For example, those with breathing conditions may experience worsened conditions if they breathe in mold spores.
The best way to remove mold and make sure that all spores are eradicated is to hire a professional power washing company to clean your property for you. Especially when dealing with delicate areas of the home like underneath shingles and siding, it is important to use the right pressure settings and targeted cleansers to effectively get the job done without any damage to your property.
Algae
Algae is a living organism that will feed off the natural components of your home. As it feeds, it leaves behind ugly black streaks. Algae also creates symbiotic relationships with other organisms like lichen, mold, and more.
Similarly, to mold, having a professional clean algae from your property will ensure that it is thoroughly removed and that the integrity of your roof, siding, and deck will remain intact. Because algae travel from roof to roof by means of winds, it is recommended that you have your property professionally power washed annually to keep this organism at bay.
Wilson's Power Washing & Sealing is a team of professionals that you can turn to when you notice mold and algae on your home. Give us a call today to make us a part of your home maintenance routine.
By Wilson's Power Washing and Sealing 1-18-2021