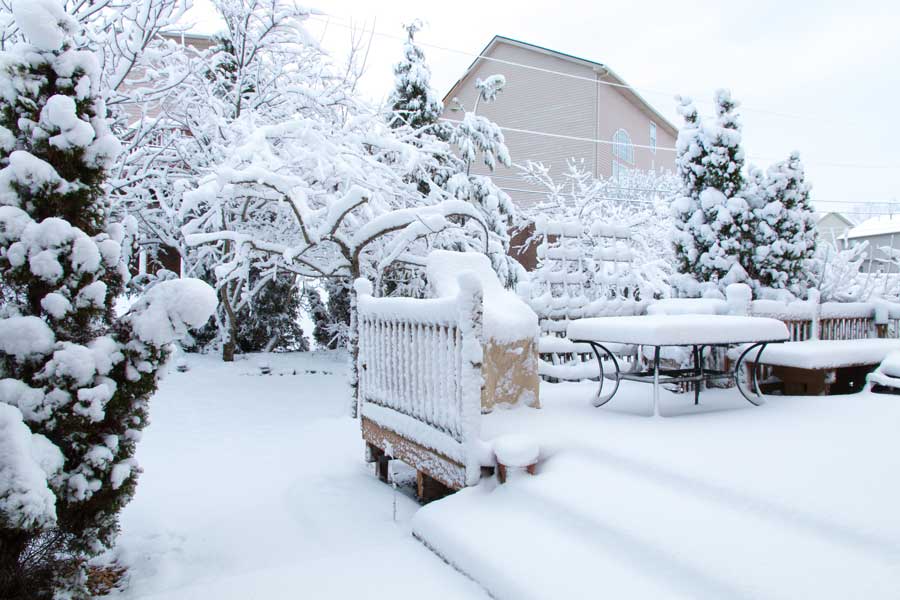 How to Care For Your Deck during the Winter
Winter is a beautiful time of the year, but it can also be difficult. Did you know that temperatures as low as 40 degrees Fahrenheit can cause wood to contract? This contraction can lead to cracks in your deck boards and other damage.
In this blog post, we will discuss how to care for your deck during the winter to look great all year long.
Professional Deck Maintenance Tips
Clean It Up
The first step in winter deck maintenance is to clean it up. Remove all leaves, branches, and other debris from the deck. This will help prevent mold and mildew from growing on the deck's surface. You can use a leaf blower or a broom to clean it up.
If you have a deck cleaner, you can use it to clean the deck. Be sure to follow the instructions on the bottle. Deck cleaners contain harsh chemicals that can damage your skin and eyes, so be sure to wear gloves and goggles when using them.
Once the deck is clean, apply a coat of wood sealer. Wood sealers protect the wood from moisture and UV rays, which can cause the wood to rot or decay. If you have a pressure washer, you can use it to apply the sealer. Be sure to wear protective gear during this step as well.
Apply a Coating of Wood Stabilizer
While you have the pressure washer out, be sure to apply a coating of wood stabilizer to the deck. This will help protect it from moisture damage during the winter months.
Wood stabilizers are a type of oil-based sealer that helps prevent water from reaching the wood. This type of deck maintenance is especially useful if you live in an area with freezing temperatures. Once the wood stabilizer dries, it will leave a thin layer of protection on your deck.
Inspect for Damage
Once you have completed these steps, take a few minutes to inspect the deck for any damage. If you find any cracks or other damage, you can use a wood filler to fix it.
If you are not comfortable repairing the damage yourself, you can hire a professional deck repair service to help you.
If your deck looks dirty or in need of repairs, call Wilson's Power Washing & Sealing today at 571-969-7761 for a free estimate. We offer deck sealing and staining services that will help your deck look great all winter long.
By Wilson's Power Washing and Sealing 1-14-2022